Marketing is essential to any business; having the right strategies is crucial to success. In this blog, we'll discuss why digital marketing over traditional marketing is the best choice for companies that want to make a positive impact.
We have seen a significant shift in user behavior over the last few years, and this trend looks set to continue. Therefore, your business must stay ahead of the curve and align its marketing strategies and budgets with current trends. By leveraging the right digital marketing tactics, you can ensure reaching your target audience and achieving marketing goals.
Gartner's 2022 research on marketing budget indicates that CMOs are taking a hybrid approach, with digital still being prioritized. According to the report, the digital vs. traditional marketing budget equation to 56 vs. 44 percent, on average.
However, the budget allocation may vary depending on the business vertical and type. For example, some companies may spend more on digital and others on traditional approaches.
Internet users are increasingly spending more time online. Over 70% of consumers prefer to learn about products/services through online content instead of traditional advertising methods.
Let's take a closer look at the differences between digital marketing and traditional marketing.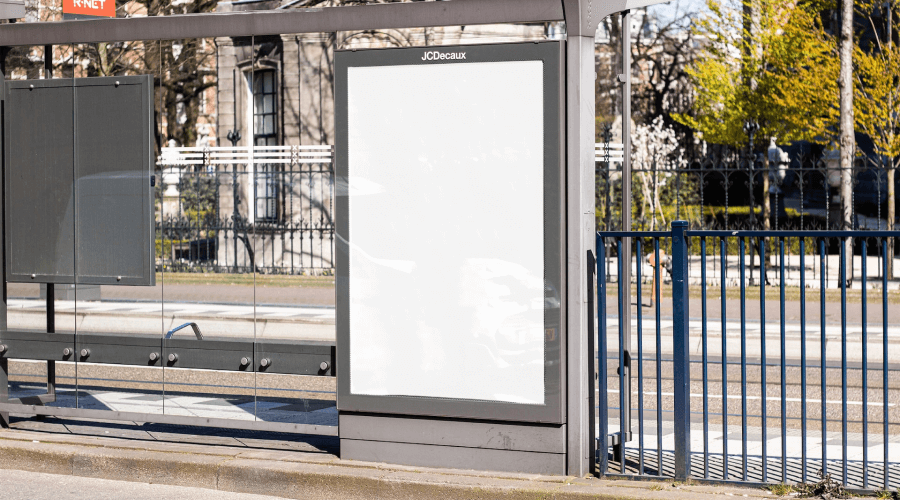 What Is Traditional Marketing?
Have you ever encountered billboards, newspaper ads, banners, TV commercials, or radio ads? If yes, then you are already familiar with traditional marketing.
Traditional marketing, also known as offline marketing, is a way of reaching target audiences without using the internet. It includes print, broadcast, direct mail, phone, and outdoor advertising.
Traditional marketing heavily relies on the marketing mix, or the 4Ps, which applies to both online and offline methods. The marketing mix is all about putting the right product in the right place, at the right price, and at the right time.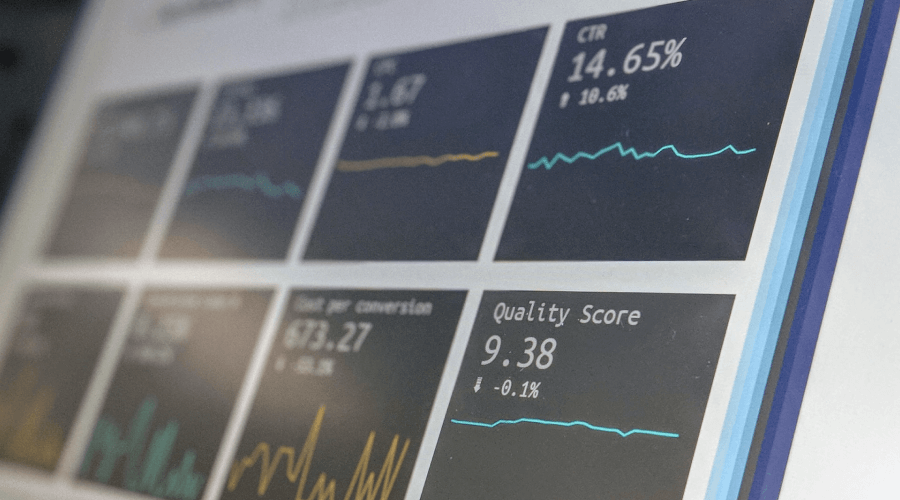 What is Digital Marketing?
Digital marketing is a powerful approach to connecting with audiences through various online digital channels to promote products and services.
It includes activities like search engine optimization, social media, content marketing, email marketing, search engine marketing, and affiliate marketing. Digital marketing utilizes the internet to reach and convert your target audience on your websites and apps.
It also extends to non-Internet channels that provide digital media, such as mobile phones (SMS and MMS), callback, and on-hold mobile ringtones.
You might have heard about digital marketing from your friends or colleagues. You can learn more about digital marketing from our other detailed blog post, everything about digital marketing.
10 Advantages of Digital Marketing Over Traditional Marketing
Online marketing is more effective than anything, especially considering new digital marketing avenues emerge every other month. So let's discuss the advantages of choosing digital marketing over traditional marketing.
Make a Deeper Brand Connection
Building a brand connection with your users is more convenient with digital marketing. For example, suppose you have content that connects your brand's value with audience emotions. In that case, you can efficiently distribute it on social channels to capture their attention.
Additionally, you can segment your audiences according to their relationship with your brand and other criteria. Doing so allows you to provide personalized content to create a more profound connection, which is impossible with the conventional approach.
Easy to Share Digitally
Considering its convenience and a broader reach, word of mouth is a potent tool in digital media. With just a few taps, your users can share your website, blogs, creatives, products, or services with their network of millions of people. A simple share can help reach a much larger audience than could be achieved through conventional marketing approaches.
For example, imagine a product that solves the problem of marketing campaign management for business owners, and if one of your readers finds the product useful and shares it within its community. It can help reach a potential audience that would otherwise have been out of reach.
Target the Right Audiences
Online marketing allows you to effectively reach the right set of audiences for your campaigns, which is impossible through traditional methods.
With digital marketing, you can create data-driven campaigns and target an audience that is interested in or intends to purchase your products and services. Additionally, you can present tailored content to specific audience segments and utilize the data from these campaigns in other marketing efforts.
Cost-Effective Marketing
Imagine getting your shopping brand's ad printed around New York and Massachusetts in magazines, newspapers, and billboards. It will require a hefty amount, which a small or mid-size business may not have the means to afford.
Fortunately, digital marketing provides a much more cost-effective solution than traditional practices. You can easily penetrate a local or global audience with a small budget.
Moreover, the cost to reach the targeted audience is minimal, resulting in a lower cost per lead and customer acquisition.
Improved Conversion Rates
The conversion rate on digital media is significantly higher than traditional marketing methods.
Internet marketing enables you to reach customers quickly and efficiently, avoiding investing large amounts of your marketing budget in observing the results.
Digital marketing empowers you with real-time reports to analyze customer behavior and make changes effortlessly. The data allows you to strategize and optimize the campaigns for maximum effectiveness, resulting in higher conversion rates.
Personalized for Audiences:
The level of personalization available in digital marketing is unparalleled.
Imagine you own a watch store – you would want watch lovers to visit your store. For instance, a shopper enters your outlet and checks out a few Shinola and Vortic watches but doesn't make a purchase. The user is lost.
Now suppose the user has visited your online store. In this case, you can reach the user by showing ads to reconsider the same watch, show similar models, or even offer discounts after a certain period.
The possibilities of content personalization are endless, whether a campaign targeting new traffic or remarketing. In addition, the opportunities for content personalization are virtually limitless if you understand your audience segments.
Reach and Engage Globally
Internet marketing provides an unmatched opportunity to promote your product and services quickly and effectively globally.
With the ability to personalize content and optimize campaigns in real-time, internet marketing offers a much higher engagement rate than traditional marketing approaches. By targeting the right content through social and search channels, you can reach your audience throughout their customer journey and make a lasting impression.
Drive Instant Results
Planning and executing online marketing campaigns to drive results for your short- and long-term marketing plans is possible.
Unlike traditional marketing methods, digital marketing practices like Search Engine Marketing (SEM), Email, and Social Media Marketing (SMM) campaigns can generate results within a few days – whether online sales, leads, or followers.
However, other digital marketing strategies, such as Search Engine Optimization (SEO), Social Media Optimization (SMO), and affiliate marketing, tend to take several months to produce tangible outcomes.
Automate Marketing Funnels
Digital channels allow you to leverage automation and make audience targeting effective.
You can craft campaigns tailored to your users' engagement behavior and conversion funnel using email, social media, and search engine marketing automation.
For instance, online marketing lets you display personalized ads or send emails based on their interests and needs. In addition, automation makes audience targeting more accessible than what is possible with traditional methods.
Easy to Measure ROI
Unlike the traditional approach, digital marketing allows you to track campaigns' performance with comprehensive stats.
The data analytic tools give informed reports to measure the reach, acquisition, engagement, and monetization. Thus measuring ROI becomes easy.
Disadvantages of Digital Marketing:
Despite having an extensive list of advantages, marketing businesses online also have some drawbacks. I am listing those for you to understand the cons.
Impact of Negative Feedback
One major drawback of online marketing is that customers' negative feedback is visible to everyone. The negative review published by each user can create a difference in your online presence.
Less Permanent
Ad campaigns on Google, Facebook, Instagram, and other channels give outcomes till they run.
Regulations from Channels
Digital channels' algorithms are updated regularly, and guidelines frequently change on what's acceptable and what's not.
Also read: How to Plan Digital Marketing Strategies to Fuel Your Business Growth
Advantages of Traditional Marketing
The rise of digital channels has obliged companies to prefer traditional marketing. However, traditional marketing is still embraced in various forms like newspapers, magazines, TV, and more. Let's explore more by discussing some advantages of choosing traditional marketing over digital marketing:
Reach Local Customers Easily
Traditional marketing has a broader reach within the local audience. It can help target and reach maximum local audiences quickly. Advertising in newspapers, magazines, and radio is an easy way to target potential customers in a specific area.
Easy to Understand
Watching TV, reading newspapers, and listening to the radio are common in everyday life. Therefore, targeting these channels to market your products/services is impactful and easy for potential customers to understand.
Familiar Marketing Mode
Your audience of older age is more familiar with advertisements via traditional methods. They accept fliers or pamphlets distributed. People who are not avid internet users are easy to target from conventional marketing.
Which One to Choose and Why?
The main difference between digital and traditional marketing is the medium to reach potential customers. Each has its advantages. You should choose one or a mix of both depending on your business vertical and marketing needs.
Are you planning to market your business digitally? Tell us about your needs and get a free consultation from our marketing experts.